Hello, I'm Spilbulu - your EncouragerWorm
I am Spilbulu, your EncouragerWorm and I lovingly wrap myself around your ❤️ to encourage and reassure you, especially when everything seems too difficult or impossible for you. Together we can do anything!
For some time now I have been traveling from kindergarten to kindergarten and from school to school to share my story "1000 kleine Wunder - 1000 Little Miracles" with you and to encourage you.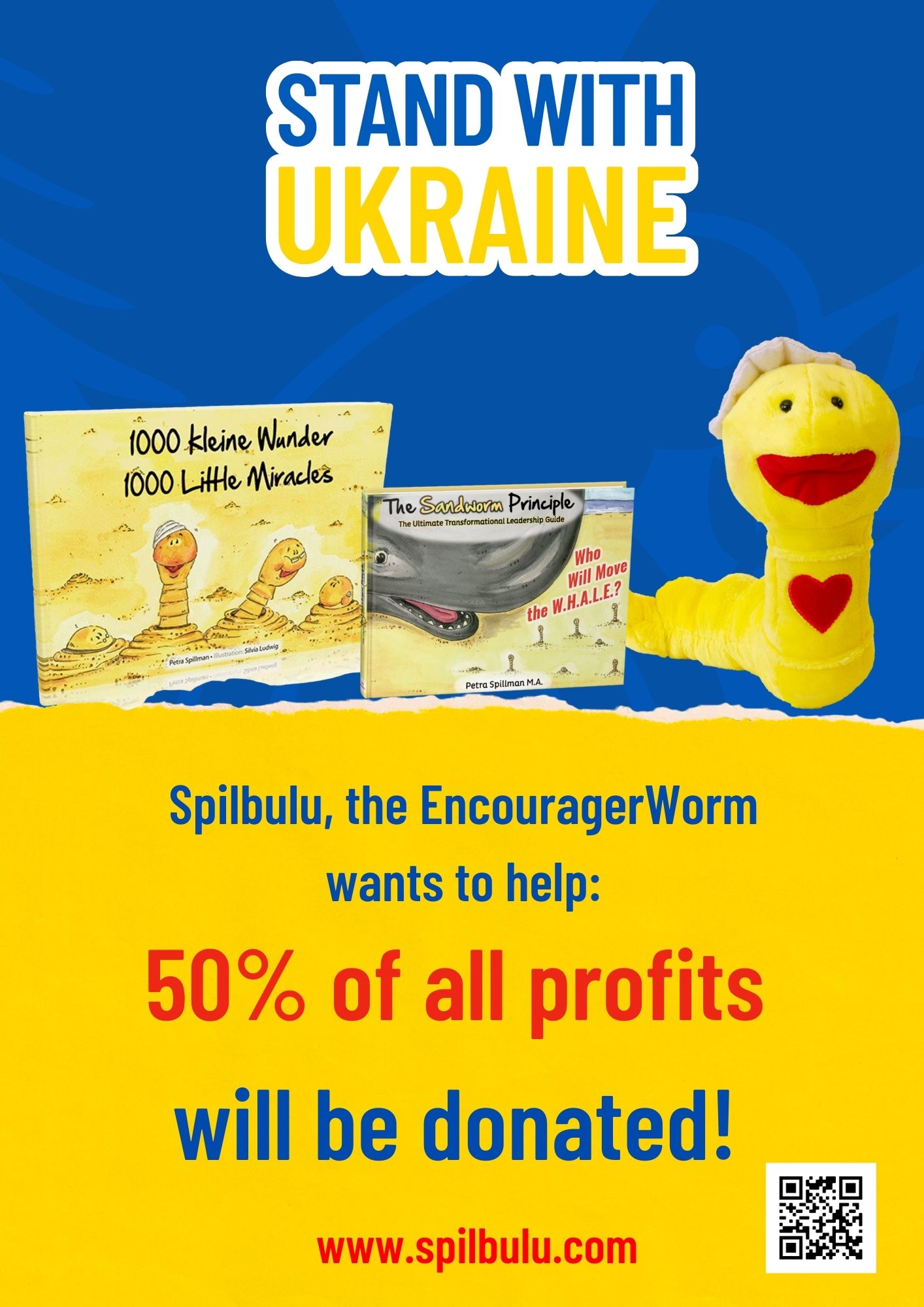 I believe that everyone is unique - no matter where they come from, what they look like or what they believe in!
What is in my ❤️ ?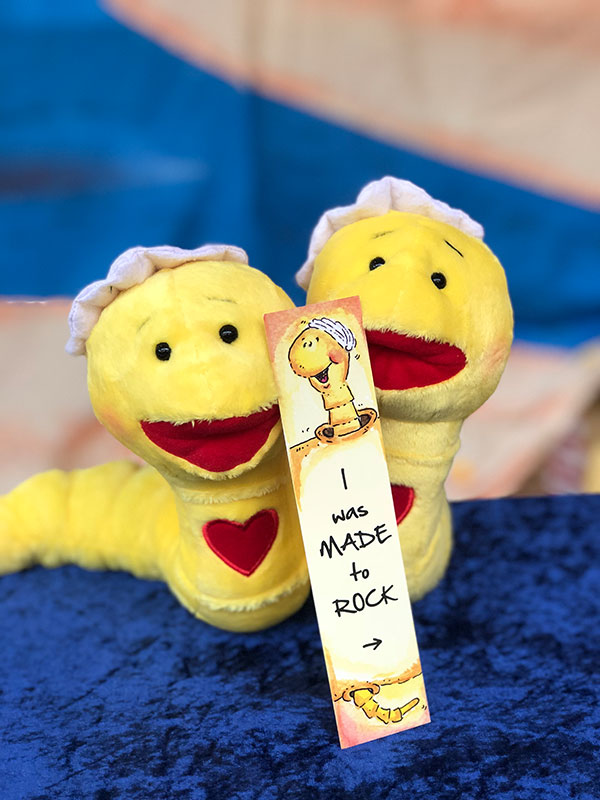 Maybe you have been wondering, why I wear my heart on my sleeve? Well, that sounds really funny, since I do not even wear sleeves... or have arms...not even legs.
I just wanted to let you know that I will never hide anything from you. My heart will always be turned towards you and fully visible. You can trust me.
You know, I may not have wings like the Seagull nor powerful claws like the Crab... however, my big mouth was not only intended for moving the sand, but also for telling encouraging stories.
When we cuddle, my special granules are making sandy sounds. They were created to remind you to never to give up nor be discouraged, even when the problem seems a huge as the Whale!
In fact, I was especially designed for anyone who needs a little extra help concentrating. I am super strong and when you are squeezing my tummy, it does not hurt at all. I have many friends with ADHD, who love to spend time with me. Together we can do anything!
See what I am up to and visit me: